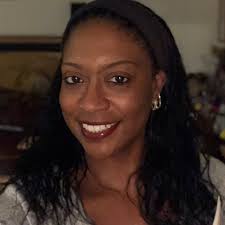 On February 7th, I watched the Big Ten Academic Alliance (BTAA) Second Annual Women in IT Virtual Conference. During the two main discussions, I had the opportunity to listen to these incredible women tell their stories about disruption in their professional and personal lives, how they overcame it, and how they discovered their leadership "superpower." Of these women, one story stood out to me in particular. Dr. Sherri Braxton's story of learning to balance her personal and professional life spoke volumes. I caught up with Dr. Braxton to get an in-depth perspective on what it's like to be a woman working in IT.
 Along with being the Senior Director of IT at the University of Maryland, Baltimore County (UMBC), Dr. Braxton is also the university's coordinator for Quality Matters, a nationally recognized set of course design standards for hybrid and online classes to ensure that these classes meet the highest standards of excellence in teaching and learning.
However, Dr. Braxton's professional path has not been without obstacles. In her early work as a defense contractor, being a woman, especially a woman of color, made it difficult to work in a field dominated by white, military men.
Feeling isolated and unsupported, she felt she "didn't have a support structure for the first ten to fifteen years of my career because I didn't realize that there was any alternative [to working alone]."
When asked if she ever felt that it was hard for people to take her and her work seriously, she said yes. "At these [defense program] meetings, I was the only woman there besides those who set up the conference, and there were no other people of color."
Dr. Braxton recounted a time where people would try to belittle her, and to deal with it she had to overachieve, be confident, and to try her best not to feel like an imposter. "You just have to let your work speak for itself."
"I'm not sure if this is a superpower, but I've become a very empathetic person." She prides herself on being able to "give people space and time to perform their jobs. Growth happens through mistakes, that's why they're called 'lessons learned.'"
Dr. Braxton's shared with me her most important advice for women just starting out in their careers:
"Women can walk and chew gum and do lots of things at one time, but know your limits."
This is especially important for women in male-dominated fields, who try to overachieve to show that they can keep up but burn out in the process.


"Try everything."
One could discover a lot of things about who they are and develop an interest in something they never even thought to try.


"Don't let your passions go."
She stressed that while it might not make you money, keeping your passion as a hobby will make you happier, not just in your personal life, but your professional life as well.


"We all get wrapped up in work, but you need to be able to prioritize the things that mean the most to you and focus on that sometimes."
As someone who gets overwhelmed with work and getting things done, this piece of advice spoke to me personally.


"Make yourself really uncomfortable as often as you can."
While this sounds strange at first, her philosophy is that if you get too comfortable, you can't grow.


"Professional development programs can make all the difference, especially when they're hands on and challenging."
She did so well in EDUCAUSE that eventually they asked her to be part of the faculty.


"Expand your network. They would consider themselves my peers, I would consider them my mentors."


Having a variety of perspectives helps her consider all the different aspects of an issue.
So what are Dr. Braxton's next steps? She talked about how as her kids get older, and her relationships change, she now has time to consider all her options, whether it be staying in academia or going out into the industry. With her incredible experience both on the technical side and administrative side of IT, Dr. Braxton has no doubt she could start her own business.
Throughout this conversation, it's easy to see that Dr. Braxton is a woman to watch out for in the IT world! I had an incredible time chatting with Dr. Sherri Braxton. She gave some great advice, and I learned a lot about being a woman in professional environments. All I can say is, what an insightful woman!
The BTAA Women in IT Virtual Conference Watch Party was organized by Women In IT (WIT) at Illinois. A special thanks to  our Tech Services staff members, Cordelia and Debbie for their great work in the Women in IT chapter! Visit https://wit.illinois.edu/  to learn more about events, workshops, and more!