The Safer Illinois Application and University of Illinois, Urbana-Champaign COVID-19 response were in the spotlight at a November 11 forum put on by InCommon, a subgroup of Internet2. Technology Services staff presented information about the app and its ongoing challenges and successes for InCommon members and other IAM partners across the research higher education industries.
Keith Wessel, senior application integration professional and a member of the Identity and Access Management Team, was approached by Internet2 staff to highlight the app at the online forum because of an interest from the IAM community to learn more.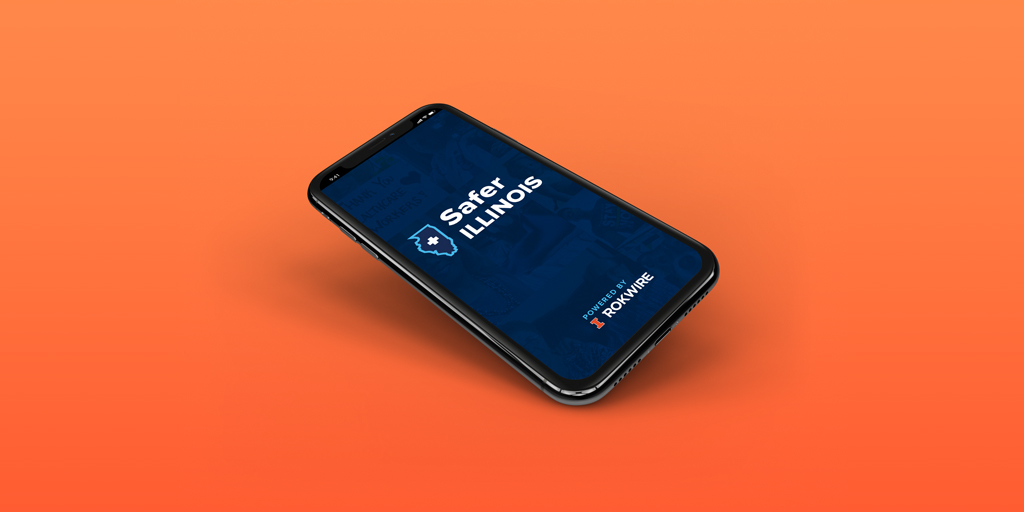 Our testing and app have clearly gotten national and international attention. Going into detail about the app and the technology behind it is good for Illinois' reputation as well as encourages and inspires others working on similar programs," said Wessel.
Staff members supporting identity and access management, cybersecurity software and development, and application management shared the approach that the University of Illinois took to bring students back to campus.
"It's been challenging to coordinate the integrations between various systems. The University has many sources of identity data, so we've collaborated with several other teams to find the best solutions given various time constraints," explained Manager of Identity and Access Management Ester Cha.
"With every university decision that's been made in regards to who, how often, by when, we've been involved in coordinating some aspect of the implementation," Cha said.
Attendees learned information about the university's COVID-19 response success that will enable them to better explain why their own institutions should continue to pursue the kinds of IAM and Cybersecurity improvements that U of I has invested in before and during COVID.
Presenting at IAM webinars, "gives us a way to stay connected with the broader national/international IAM community in higher education. We've also seen opportunities to collaborate with other institutions," noted co-presenter Ed Delaporte, manager of cybersecurity software development and assurance.
During the presentation, Delaporte commended the entire Technology Services team for their work on Safer Illinois.
"A matter of weeks into a crisis we were saving lives. That takes a lot of skill and flexibility that many organizations can learn from. Everyone on this team has contributed to this effort and to see where we are compared to where we started, we should take a minute to appreciate that."
Those who missed the presentation can see the recording at the following link https://youtu.be/vdhR3Dz8WBE.