This article was created by a Technology Services student employee. Our student employees attend, engage, and report on campus activities that feature technology. Students provide a unique perspective on how innovations in technology affect campus life.
As the university plans to move more towards in-person instruction in the fall, we wanted to highlight amazing staff that work hard to ensure online learning goes as smooth as possible!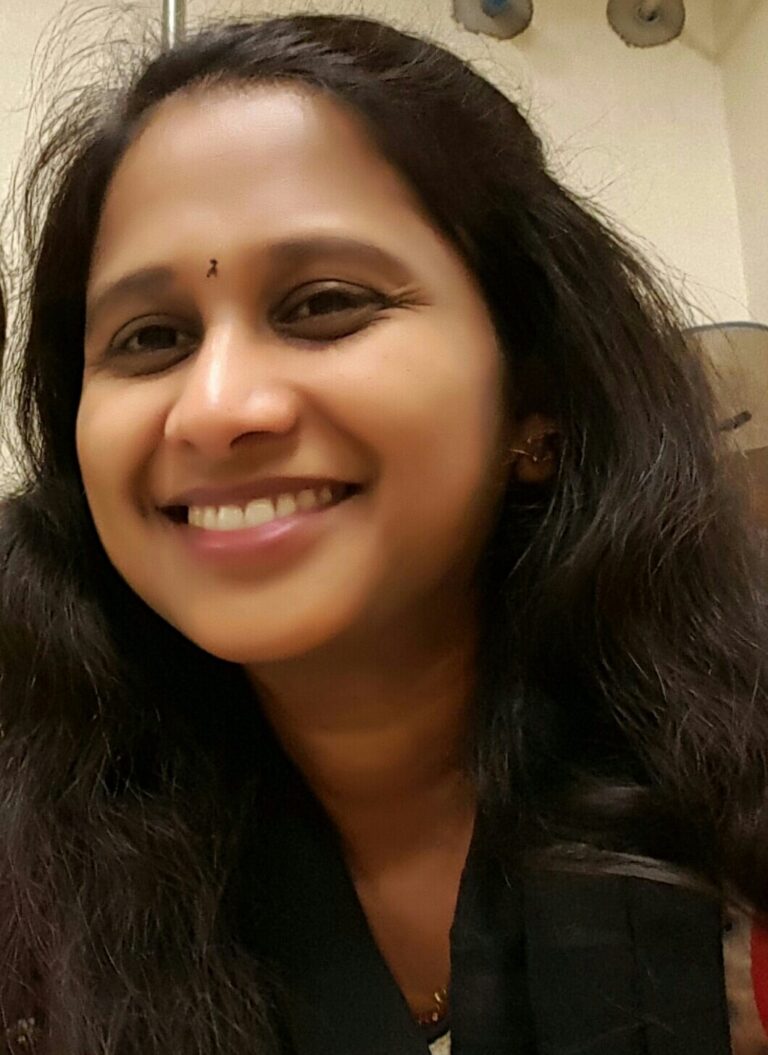 Meet Priya Ravi, a Quality Assurance Analyst with Technology Services! She ensures that software is working correctly through usability evaluation and accessibility evaluation. We had the amazing opportunity to chat with Priya about what drew her to her career, an exciting recent project, and advice she has for others interested in her field!
What drew you to your field?
I actually started my work in IT with web design. I was not particularly interested in testing and evaluation when I started, but I had the patience to create a website and figure out animation, design, etcetera, when that was all still new to the world. Then, slowly, I moved further into QA (quality assurance), which meant testing each element of a web page. When I started doing that, I felt far more comfortable than I did designing. I liked the in-depth learning that it required. I was able to gain more from developing than designing, and that drew my interest further into the evaluation field. I have been able to develop and expand my skills in a wide area including automation test script, usability evaluation, and accessibility evaluation.
Can you tell me about a project you're super proud of?
I'm excited about mobile integration testing! This year, we developed an automation script for mobile app testing using Robot framework and Appium. So, each time a mobile app is released we install that script into the code, and it allows us to integrate and automate quality assurance testing for mobile apps.
Initially it was a lot of research because no one was doing this here. Our team started with a really simple script to test and learn, and we gathered a lot of information over a few months. We met twice a week to discuss everything we learned, and then we built the script. We were working primarily on the Safer Illinois app.
The automated script checks for quality and ensures the functions of the app are all working well. It captures a screen shot of each page and tests to see if all images are working within the design, for example. Whenever a new function is added to the Safer Illinois App code, we simply modify the script to automate that testing as well.
Before we developed this, I had to go through the app manually to check each and every screen myself, making sure all designs displayed well and the functions worked correctly.
It is now an open source code available on GitHub. And our group at Tech Services can help anyone at the university with automated testing for future app development.
What advice do you have for women interested in a career in your field?
If you are interested in a career where you strive to learn new technology and gain as much in depth knowledge as possible, and where you get to achieve and celebrate major successes – this is a great field. You can start slow with manual testing and keep learning about new, advanced technology and other ways to do this work. You can incorporate whatever you learn into your project. Once you have applied what you have learned into your work and projects, you will feel great satisfaction in what you have achieved. Our team always celebrates our accomplishments!
The University of Illinois, Urbana-Champaign has a number of groups for women in technology. Check them out!