This article was created by a Technology Services student employee. Our student employees attend, engage, and report on campus activities that feature technology. Students provide a unique perspective on how innovations in technology affect campus life.
In honor of Women's History month, we wanted to highlight the accomplishments of remarkable women working in IT!
We interviewed some great talent from key units across our campus.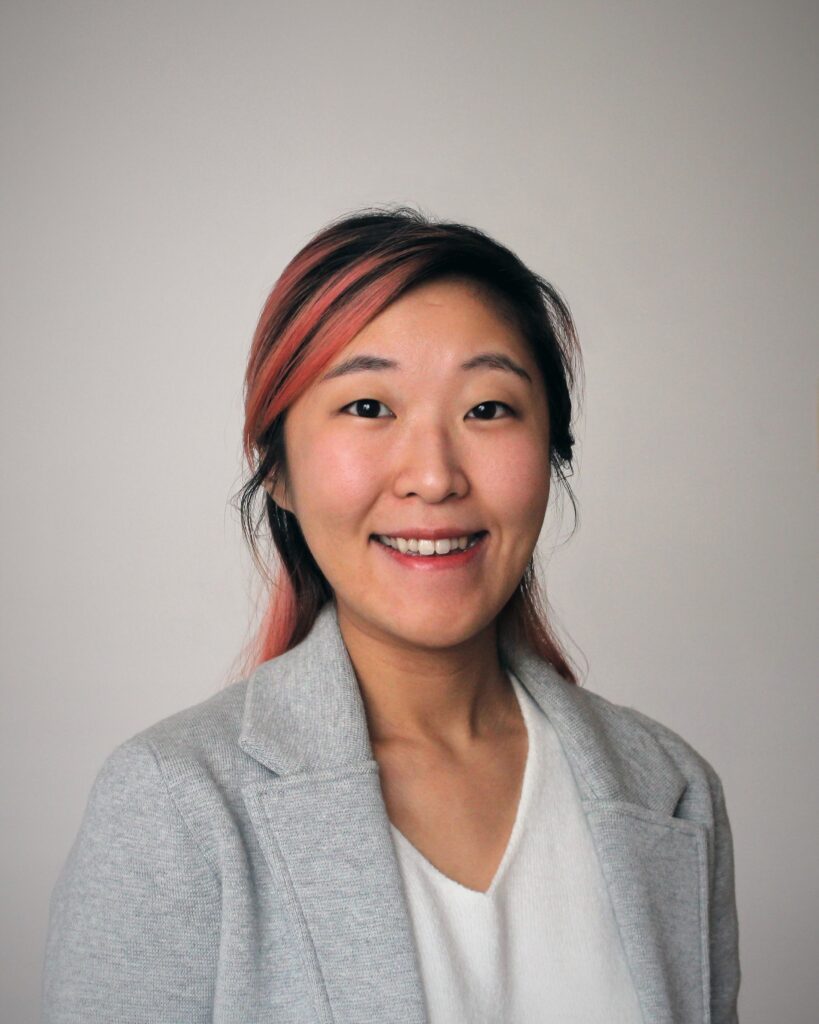 This is Jane Leal, an IT analyst for University of Illinois Extension, a collective of programs to help families, businesses, and communities problem solve and thrive. When she's not equipping each member with tech, running their office networks, and introducing new tech and training, she's at the Help Desk answering questions from all over the state! I had the pleasure of asking her about her field, her work, and what advice she had for women interested in her field! 
What drew you to your field? 
I grew an affinity for tech purely from having a childhood surrounded by it: from dial-up and floppy disks to home wifi and the grand 8 gigabyte USB! I fondly remember watching my dad build and troubleshoot his architect's workstation in the early 2000s.  
As a student at UofI, I actually studied neuroscience, but my first job was as an Ac Hourly tech for the College of ACES. It was my first hands-on experience and very gratifying to help the staff with tools that were crucial to their own jobs. I enjoyed using that knowledge to build my own desktop and felt so thankful to build my dad the workstation he uses to this day.  I decided to keep on with IT, and joining my wonderful Extension IT team as a full-time tech has definitely helped me grow in confidence, responsibility, and problem-solving ability. It has almost been six years with IT/U of I now. 
Can you tell me about a project you're super proud of?
I feel like no one brags about documentation, and documentation is an underrated and often-neglected tenet of an organization…but I'm an odd duck who loves it! I learn best through note-taking, so for me it makes sense to turn notes into presentable documentation; "how-it-works" and "how-tos" for both techs AND users.
When I joined Extension, there was a trove of knowledge scattered on wikis, old websites, and docs in our team Box. So when my boss invited our team to propose projects to improve IT/Extension, I took a note from Tech Services and my mentor Allison Payne (now Manager of Technology Support and Training at Gies [College of Business]). I lavished praise upon the U of I and AITS Knowledgebase format; I pictured a centralized, easy-to-access web location for all of Extension's information.  
I'm very pleased to say that we launched our own slowly-but-steadily filling Knowledgebase, and its articles have proven helpful to us and our users. I still have a list of what I want to add and it's always going to grow!
What advice do you have for women interested in a career in your field?
First, this is going to sound silly, but asking this very question of advice from other women helped me so much. Having a great mentor and role model like Allison rescued me in a very pivotal, career- and self-searching time. Allison was kind and generous with encouragement and experienced wisdom, and that kind of help was exactly what I needed to apply for tech full-time! So to phrase this as advice, I'd say, "Find a mentor you'd love to imitate, who will bolster your confidence and knowledge." 
Second, taking note of everything I'm learning has helped me dramatically! If anything, I regret the times I DIDN'T take notes because even if I remembered what was discussed or taught, having a distributable copy helped more people besides myself.
The U of I has a number of groups for women in technology. Check them out!