After another intense semester, our seniors made it through! We are so proud of all our student employees and excited to see what they accomplish!
Recently, we had a chance to interview two seniors, Lexi Frieman, a Help Desk Consultant, and Samantha Ruiz, our Communication intern, about their experience at Tech Services and what they're doing after graduation!
How long have you been with Tech Services?
Lexi: I began working here at the Help Desk as a Consultant my sophomore year of college in January of 2020.
Samantha: I've been working at Tech Services since January 2020, right after transferring from Purdue University. It was before the pandemic, so I was lucky enough to work in the office for a bit!
What was your job title, and what did you do?
Lexi: I started as a Consultant – Answering phone calls and emails from retirees, faculty, students, and alumni asking questions about various technical issues: How to use different software and applications such Office 365, Google Apps, Zoom, Illinois Media Space, Compass, Canvas, Box, etc. I also helped faculty with classroom technology, like projectors not working. Mainly as a Consultant, I provided basic troubleshooting.
As a Team Lead, my responsibilities shifted. I started to train new Consultants and manage the student consultants working during my shift. This mainly consisted of advising consultants on how to proceed and assist with different issues.
Samantha: As a Communication intern, I make and schedule some of the content you see on the Tech Services Instagram, Facebook, and Twitter pages. I also write articles on different tech-related events and services we offer. Those are probably my biggest responsibilities!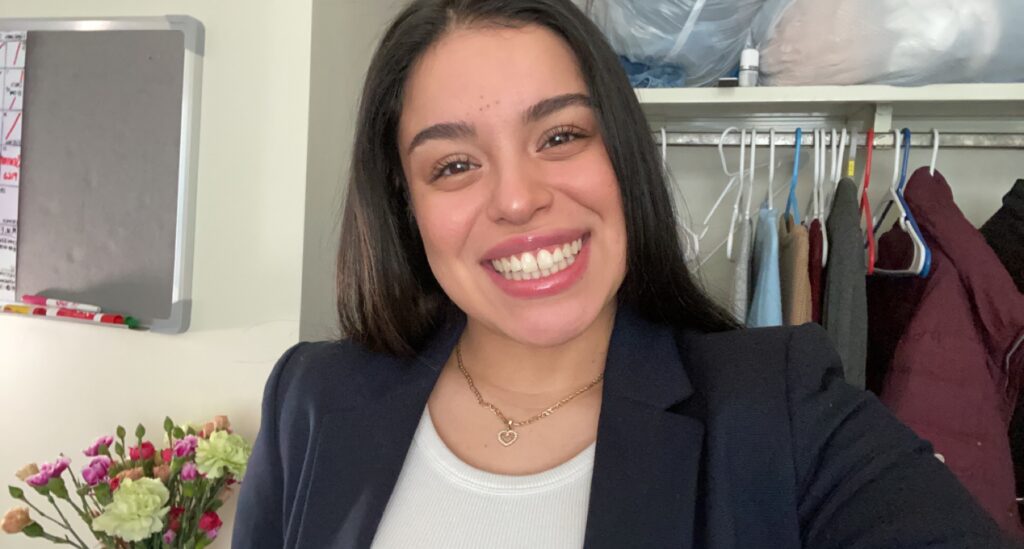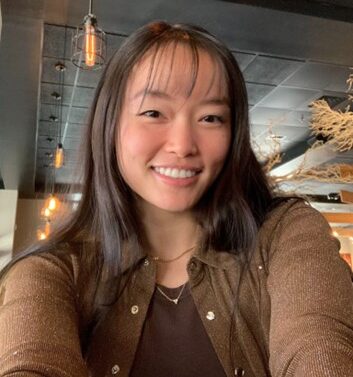 Favorite memory of working with the department?
Lexi: I love when older people praise me by saying I should get a raise and that I am the next Steve Jobs when all I've suggested is turning their device on or off or trying another browser (: They are so appreciative.
Samantha: Honestly, I just love how appreciated I feel. My department never failed to make me feel welcome and part of the team. They were able to work with me while I was going through some tough times. Without my supervisors, Mariana and Jason, I don't think I would have had as great of an experience as I did.
Favorite project you've worked on? Alternatively, what was your favorite part about working at Tech Services?
Lexi: I love problem solving, it's why I majored in math. Working in IT is like solving puzzles every day. Who doesn't love a good puzzle? (probably a puzzle hater…)
Samantha: I actually got the chance to dabble in web design, which is something I had wanted to get into for a while. There's a lot more to the back-end of websites than I thought. I also really enjoyed getting to go out and interview a bunch of different students and departments. If you ever have a chance to check out the CITL Innovation Studio, you absolutely should!
How has working at Tech Services prepared you for your future career
Lexi: Working, in general, helps with time management and prioritization skills. Troubleshooting helps to build critical thinking skills and the ability to problem solve on the spot. I've learned how to handle tough situations with unhappy people and be able to keep my cool.
Samantha: Not only did it give me a lot of experience in social media upkeep for a brand, it taught me a lot about the technical side of websites. I got a lot of different work experience, and I really enjoyed it. Overall, I've learned a lot in troubleshooting, taking accountability for my work, and improving my interview and research skills.
Tell me a little bit about your post-graduation plans.
Lexi: I'll be a first-year High School Math teacher!
Samantha: I'll be staying on campus to work during the summer, but I'll be trying to get a job in the political realm before the summer's over. I had a lot of other internship experience this last semester that will be great in helping me get my first "big girl job". Experience I got in part because of my work here!
If you were to check up on Tech Services in a year, what kinds of projects would you like to see accomplished? In other words, what do you hope we accomplish in the future if anything?
Lexi: I hope more students/staff utilize Technology Services and take advantage of the knowledge we have to offer! I don't think enough people know about what we do and what we can help with.
Samantha: I might be biased, but I want to see our social media presence continue to grow! I also want us to continue to highlight not only cool tech-related things, but important issues that students care about, like mental health. In other words, continue highlighting the student perspective!
To Lexi, Samantha, and all of our other student employees, a HUGE thank you for all your hard work! From all of us at Tech Services, we will miss you!
---