Connecting people and technology to help Illinois and our partners thrive is the mission that drives work at Technology Services. We strive to support the learning, discovery, engagement, and economic development mission of the University of Illinois Urbana-Champaign.
Technology Services provides dozens of services that support the University's mission. Below are metrics from select services from the first week of classes in August of this year.
Canvas is the university-supported Learning Management System, which is in its first full year of service following the retirement of Illinois Compass 2g.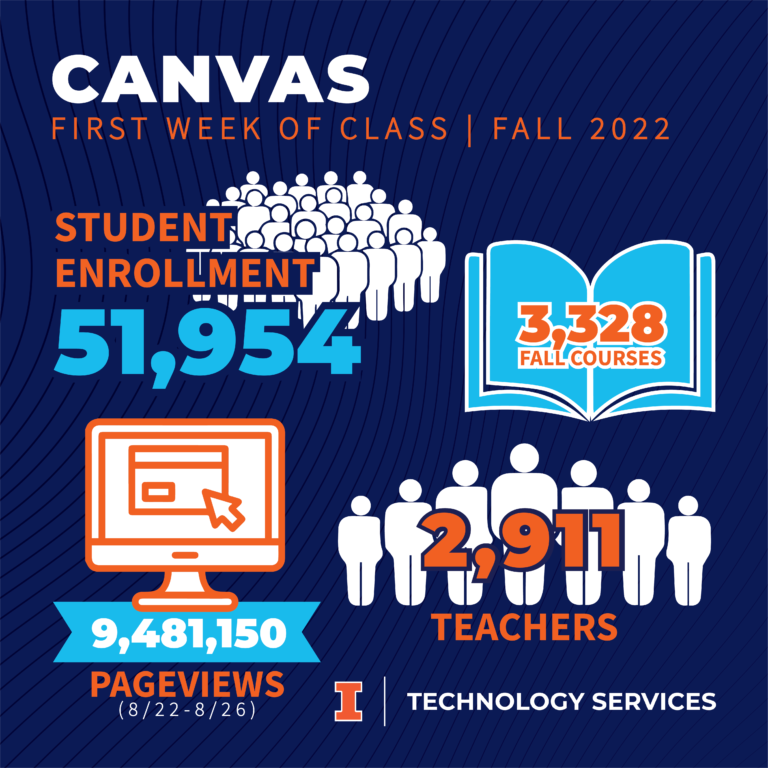 U of I Box, Google Workspace, OneDrive, and SharePoint are university-supported cloud storage solutions that are available to all students, faculty, and staff.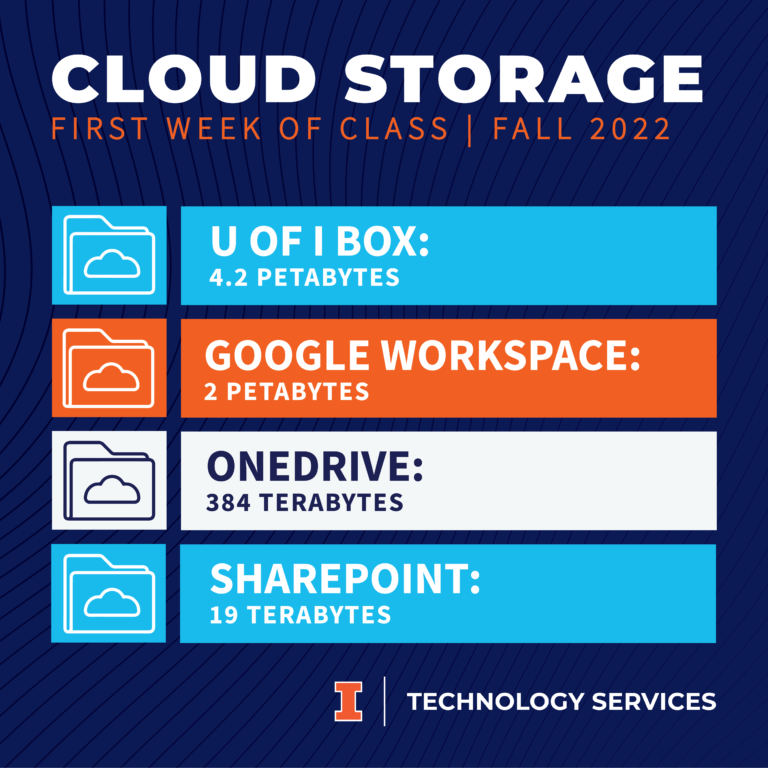 Technology Services' permanent Help Desks are located in the Digital Computer Lab and Main Library.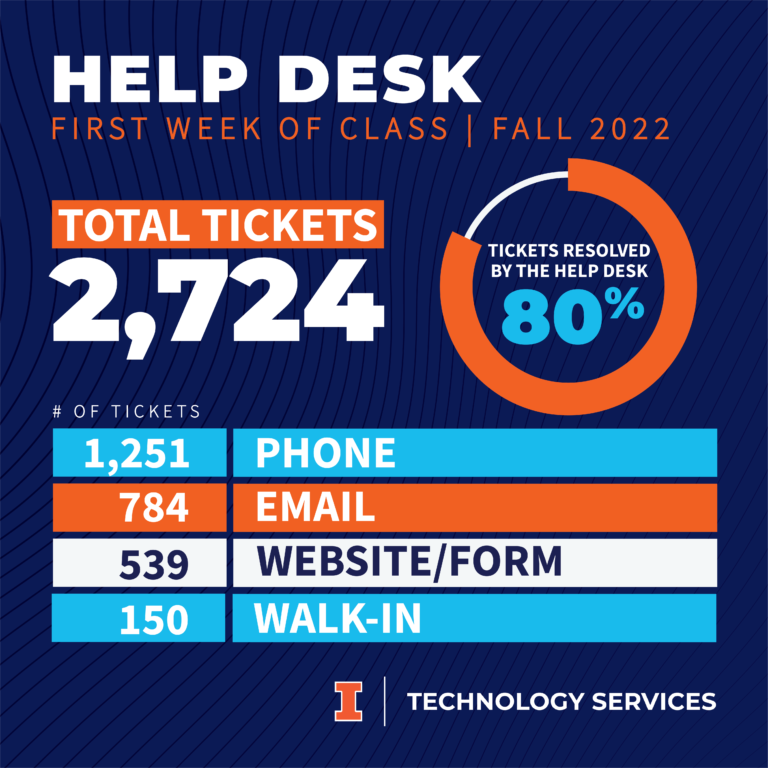 The Microsoft 365 Suite includes Outlook, Word, Excel, PowerPoint, and Teams.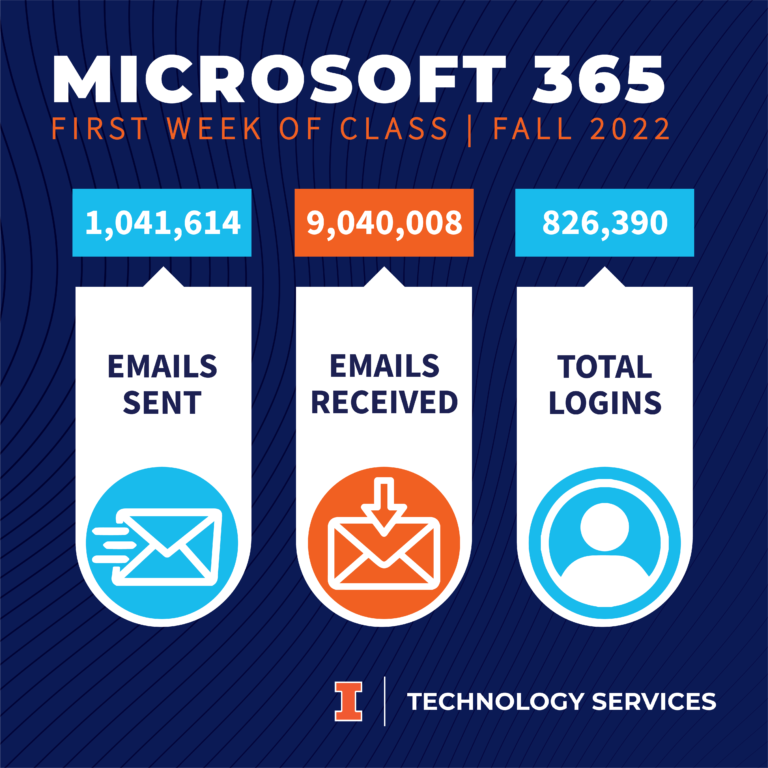 Illinois Media Space is a media hosting platform (like YouTube) that allows students, faculty, and staff to share multimedia in a secure environment. Illinois Media Space is integrated with Canvas and Learn@Illinois, allowing you to use the same interface and see media you own across campus platforms.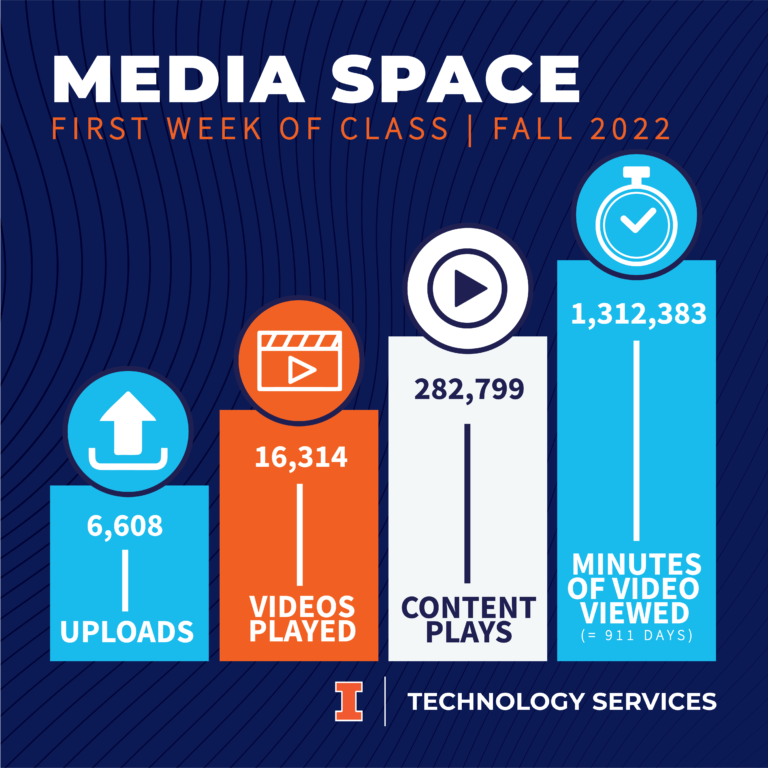 Microsoft Teams and Zoom are essential online collaboration tools used across the university that facilitate audio/video conferencing and collaboration.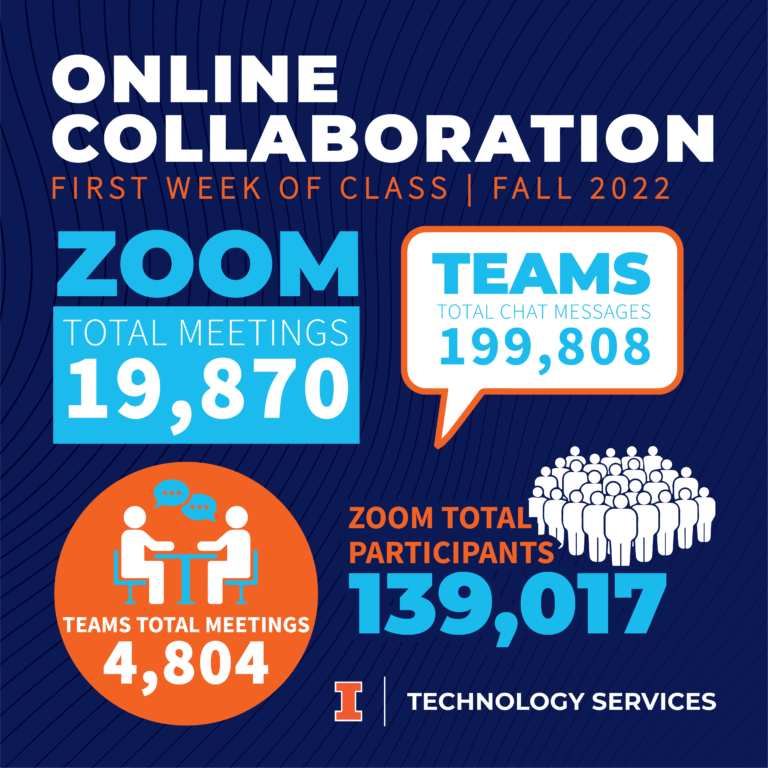 Campus Wi-Fi includes IllinoisNet, IllinoisNet_Guest, and Eduroam wireless networks.