Awareness is the best tool to help stay safe from phone and other scams
The holiday season comes with an increase in celebrations, meals, gatherings, and more. And it also comes with an increase in the risk of scam attempts—for individuals of all ages and backgrounds.
Holiday Scams — FBI
Scams can come via email, phone call, text, and other digital means. And they can come to university or personal accounts.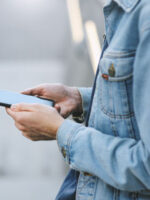 Be aware of the many types of scams that target students, including law enforcement scams, tax scams, tuition scams, immigration scams and shipping scams.
Phishing is among the most common ways that individuals may be caught in a scam. Learn more about how to prevent phishing at https://cybersecurity.illinois.edu/be-aware-of-threats/#commonphishingtypes
The University of Illinois Division of Public Safety offers tips regarding scam safety and keeps a log of recently reported scams. Scams – Public Safety (illinois.edu)
The University of Illinois' International Student and Scholar Services also provides a resource with information to help you identify scams and stop them before they start.
Scam Safety | International Student and Scholar Services (illinois.edu)
Their advice includes these tips for avoiding scam calls:
If you do not recognize the number or are not expecting a call (or a text message), do not answer. If it is important, they will leave you a message.
If you do pick up the call and do not recognize the person, hang up the phone! Callers can be very persuasive and scary. Do not stay on the phone with them.
Do not give any personal information out to anyone you do not know.
Call the University of Illinois Police Department (217-333-1216) to report the fraud attempt.