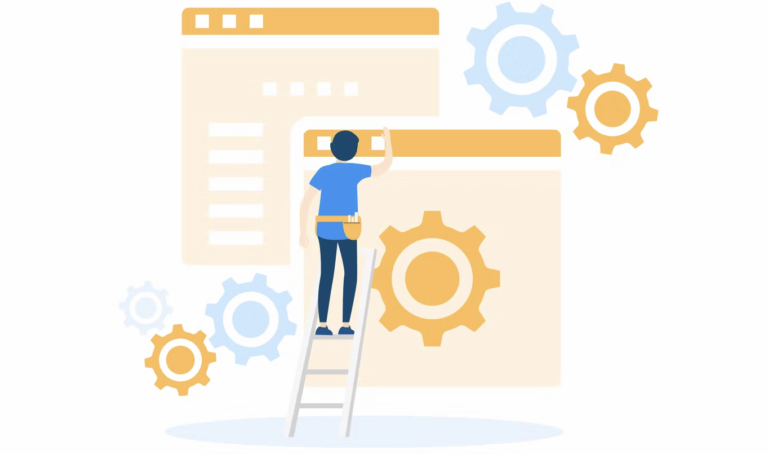 We are happy to announce UIUC's new IT status service Status at Illinois is live!


What is Status at Illinois?  
Status at Illinois is a web page created to show the status (up, affected, or down) of IT services at the University of Illinois. Technology Services partnered with Administrative Information Technology Services (AITS), Information Technology Services (at UIC), and Technology Solutions (at UIS), each of which has its own status page. 
If you are running into issues while using a campus IT service, visit Status at Illinois to find out if there is a broader issue, what the issue is, discover potential ways around the problem until it is solved, or see upcoming planned outages.  


How can Status at Illinois help you?  
1. Improved customer experience  

Status at Illinois will simplify the customer experience and make a service's status easier to understand by displaying color-coded circles to indicate if a service is up, affected, or down. When you hover your mouse over a circle, it shows the name of the service, as shown in the graphic below. On the left side, there is a summary that displays the number of services in each category (up, affected, or down). Scrolling further down the page, there is a calendar view of upcoming events, followed by a service history of past events also categorized by service. There is also a search function and a filter to search by service name.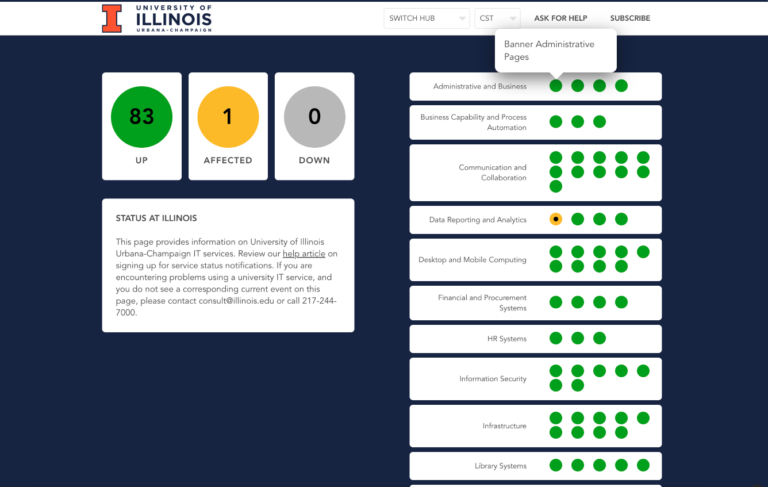 2.

The services that are visible

 
Status at Illinois will display the status of services used at UIUC. However, you can easily switch from the Status at Illinois web page to the status pages for AITS, UIC, and UIS using a drop-down menu at the top that says "Switch Hub," as shown below.

3. Subscription to service notifications 
You can also now subscribe to email notifications for an individual service. Subscription notifications will alert you as soon as a service is affected or down and will inform you of upcoming events. This can help to alleviate unexpected inconveniences by keeping you up to date with technical issues and issue resolution as they happen. You can find more information on how to subscribe to service notifications in this service guide. 
4. S

ervice

-based reporting
Status at Illinois categorizes maintenance and incidents by service. When you visit Status at Illinois, you will immediately see which services are running smoothly, are affected, or are down–indicated by the icon circle with colors (plain green, yellow with a dot inside, red with a dash inside). 

More Information 
For more information on how to navigate Status at Illinois, see this service guide.  
View this service in the Tech Services service catalog.
If you need help or have questions, please submit a service request.