Author: Zara Odafe
Zara is a student employee with Technology Services. She is a junior at Illinois majoring in Communication.
---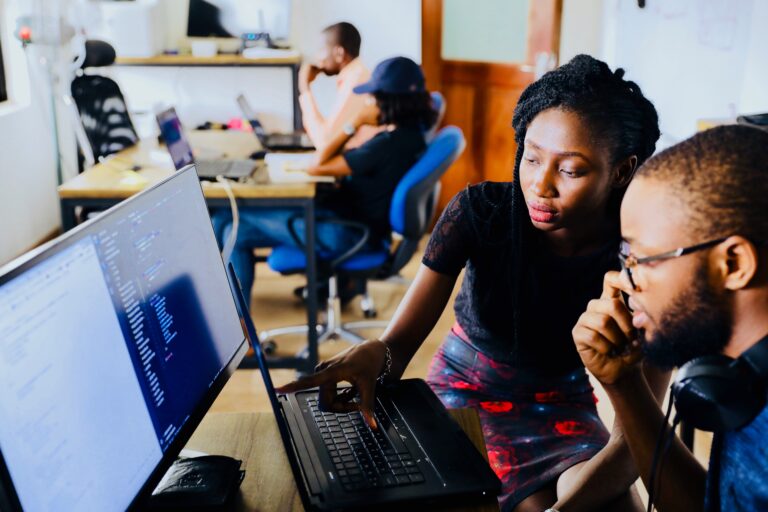 Inspiration from the Past and Present
Clarence Ellis was first introduced to computers at 15 years old when working as a watchman at an insurance company in Chicago, the city he grew up in. The insurance company had just received the computer when it was newly invented. He began reading the computer manual in order to understand its hardware and software. This innocent curiosity would launch a thriving career for Clarence Ellis in computer science and would eventually mark him as the first African American man to receive a Ph.D. in Computer Science at the University of Illinois.  
Currently a small demographic in the technology profession, black individuals are slowly emerging into technology-related careers and academics. Despite this growth in diversity, there is still a disparity. According to the U.S. Equal Employment Opportunity Commission, 7.4% – 14.4% of people in advanced technology industries are African Americans (U.S. Equal Employment Opportunity Commission). It is important to recognize the effects that underrepresentation has on African American and Black individuals, especially when exploring diversity, equity, and inclusion in technology-related careers. These effects can include experiencing imposter syndrome, being exposed to microaggressions, and overall personal comfortability in spaces where they are the minority. Black students and professionals develop resilience in order to navigate the industry. 
Emmanuel Agyeman Buabeng, member of Broadening Participation in Computing and National Society of Black Engineers (NSBE), provided insight into their experience studying computer science: "I have to get comfortable with being uncomfortable. I have to take the next step to get the resources I need to succeed in my classes." Buabeng further explains that he recognizes the impact he has as a Black man pursuing a career in technology. His experience in technology inspires him to become a mentor to support and encourage other African American and Black people to enter the technology industry.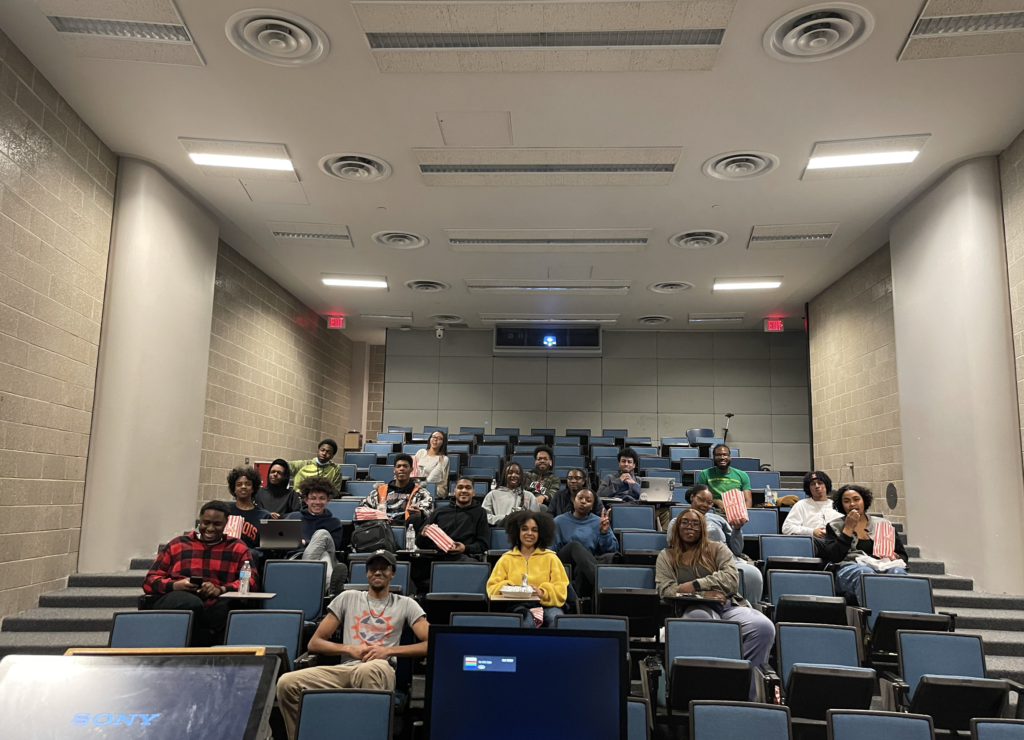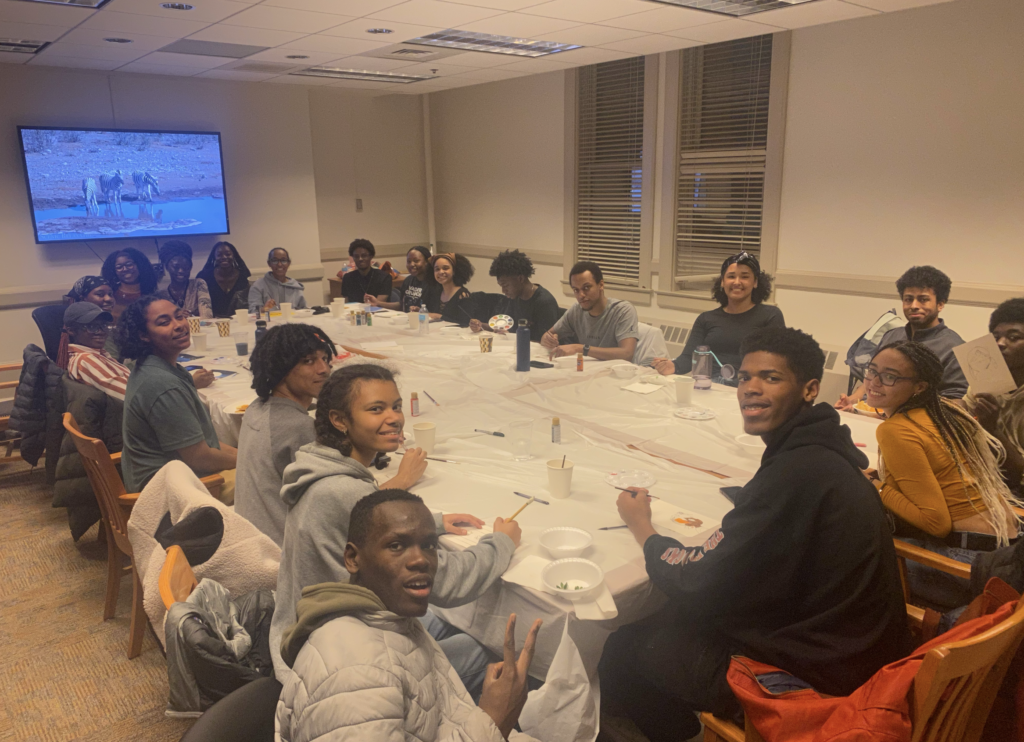 "Diversity hasn't always been at the forefront in this career. More recently, we have had more women and people of color in this field. Overall higher education and specifically our campus has been more intentional about recruiting and retaining a diverse staff," says Candice Nicole Solomon–Strutz, Director of IT Services in the College of Applied Health Sciences (AHS) and recently appointed Chair of the IT Council Steering Committee. Solomon-Strutz emphasizes how crucial it is for the technology industry to make active efforts in increasing diversity. She notes that diversity can introduce different perspectives in the organization, which produces unity and better teamwork among professionals.  
Being a minority in the technology field can be a challenge for many African Americans. In order to bypass these challenges, many Black students and professionals must lean on each other for support. Registered organizations like the National Society of Black Engineers (NSBE) provide a space for Black people in Science, Technology, Engineering, and Math (STEM) related majors to form a community. Resources such as professional development, mock interviews, leadership opportunities, and community outreach are ways for Black students in technology to be supported. Elias Dawit Hadgu, President of NSBE and 2023 recipient of the Knight of St. Patrick Award, advises his fellow peers to recognize that "you are in college for yourself, but not by yourself. There are resources like the Bruce D. Nesbitt African American Cultural Center (BNACC), NSBE, and people here who want you to succeed. You belong here because someone saw your application and believed in your skills and talent." 
During an interview with Black Issues in Higher Education, Clarence Ellis reflected on his experience with discrimination in the academic and career space, commenting that "people often put together images of what I am supposed to be." Black professionals' skills and knowledge are often questioned because of their race. Black History Month is a reminder that even within technology jobs, inclusion and equity is needed more than ever.   
Resources Supporting African American Students in Technology
A cultural resource center that provides programming, services, and connections to offer support to organizations such as Black Registered Student Organizations, counseling, workshops, and other self-development resources
This office part of Student Affairs at the University of Illinois provides support outside of the classroom such as wellness programs, career preparations, and other opportunities to assist with students' personal and professional development
A national organization that consists of chapters all around the United States. It provides community, professional development, and academic support for students studying majors in the STEM fields.
B[UILT]

 
A Black, Indigenous, and Latinx non–profit student organization at the University of Illinois that provides a support system for minorities in computer-related studies. They hold outreach programs, scholarship resources, professional development, and community-building opportunities.
---
Article Sources: 
https://www.eeoc.gov/special-report/diversity-high-tech 
https://cs.illinois.edu/news/memory-clarence-skip-ellis-1943-2014       
https://www.diverseeducation.com/home/article/15078292/cyber-stars