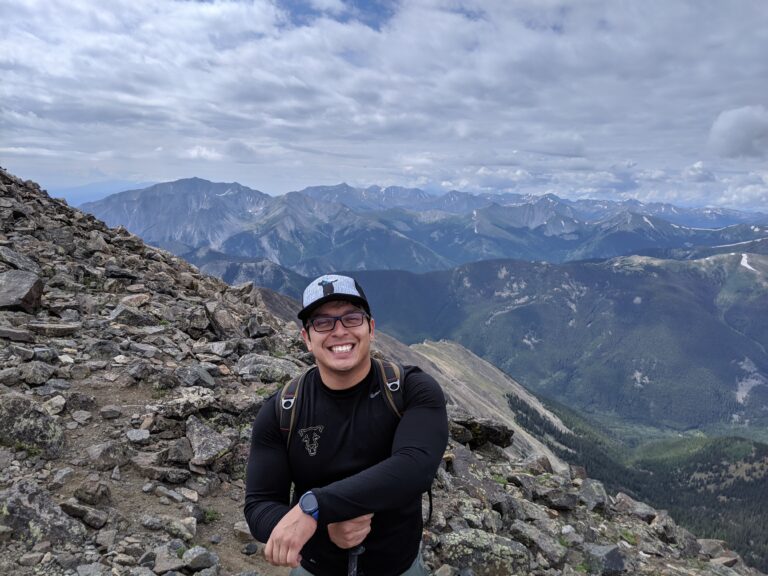 Besides daily chasing down the bad guys causing malicious network activity at our university, Steven Rodela visits Mexico once a year to sit by a body of water and enjoy a taco. He also has a half-sleeve tattoo dedicated to a few Miyazaki films, has a laundry list of hobbies, and knows how to make a (nearly) unhackable password. Despite his wide variety of experiences, he still finds investigating malicious anomalies as a cybersecurity analyst at Technology Services extremely exciting. 
What does a Cybersecurity Analyst at Tech Services do for campus? 
In my role, I monitor for malicious activity on the Illinois network (wired, IllinoisNet, IllinoisNet_Guest, and EDUROAM) to respond to these incidents and mitigate any significant impact to University resources. In other words, I'm constantly keeping data, information, and resources secure to keep University business operations up and running without interruption. 
What does a typical day look like for you? 
I look at alerts and data that look suspicious within the University. Then, I investigate anomalies a little bit more in detail to determine whether they're legitimate or malicious. It may not sound that exciting to many, but to me, it's extremely exciting because every day there's something new. 
What's the best thing about your current role? 
The best thing about my current role so far probably is how welcoming my team and Tech Services has been. Everyone is nice and extremely collaborative, which is something that I really enjoyed and appreciated the 3 months I've been in this role. 
Best tech tip? 
Use a reliable and reputable password management service provider to secure and generate new passwords. Or, instead of going for a small complex password, try going for a longer "pass-phrase" instead! Include uppercase, symbols, numbers, etc. To put this into perspective, a 12-character password that contains at least one uppercase letter, one symbol and one number would take around 34,000 years to crack, where a 7-character password and the same parameters would take only 6 minutes to crack. 
What's one hobby you have outside of work?
I play the piano and still take lessons. I'm a beginner, but I enjoy playing because compared to my other hobbies (mountain biking, snowboarding, running, soccer, muay Thai, kickboxing, hiking, etc.), piano is much more relaxing. It's difficult at times, but beautiful, and also relaxing to progress in your skills or within a specific piece. 

Any person—fictional or not—that you'd want to share a meal with and why? 
Definitely Anthony Bourdain. He traveled frequently, cooked amazing meals, and he would definitely have to contribute 100% of the meal we share, but I can see the conversation going on forever if there wasn't a time limit. I watched his shows and by listening to his words, he seemed like a unique, genuine and down-to-earth person. He also promoted diversity, respecting different cuisine and cultures around the world. He wasn't at the fanciest restaurants, but he was always at the most delicious ones. He's someone that's been a big influence in my life.

---

"Behind the Screens" is a series of stories highlighting a different member of Technology Services each month so that you can get to know who we are and what we do for our university.