This page is intended to help IT Professionals at the University of Illinois, Champaign-Urbana with any technology support needs or questions they have. You will find tools and links to key services and technical support pages to help your customers, and yourself, use technology with success. The wonderful IT staff across units and all of campus keep our university's mission alive and working. Thank you!
Search for any technical problem or service you need help with and find step-by-step articles with solutions.
UIUC Tech Help Center
The UIUC Tech Help Center provides a centralized location to search KnowledgeBase articles, view service information, and submit requests.
Campus Help Desks
Each help desk has different locations, operating hours, and customers they serve.
IT Pro Toolbox
Find more information and connect with someone who can help you from our expert IT teams. For more information about commonly used resources, visit the IT Pro Tools list.
Additional IT Help to Your Unit
Managed IT Services (MITS) allows departments to provide high quality IT support to their employees through service agreements personalized per unit needs. Services include: desktop/laptop and server administration, end user technical support, and consulting on other services.
Contact Matthew McNeilly if interested in a service agreement.
Field Consulting provides University departments, administrative units, colleges, and research facilities with expertise in supporting, implementing, administering, configuring, and replacing hardware and networks.
OnSite Consulting sends trained computer service technicians anywhere in the Champaign-Urbana area to university affiliates for a low fee. You can also meet with a consultant and drop off your device.
Tech Support Message Archive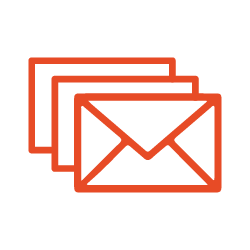 The Tech Support emails provide important updates and guidance about changes in services and resources to IT professionals at the university. View the past year of Tech Support messages below.