Microsoft Teams App Features by Platform
Before you buy any equipment, it is important to evaluate which platform will satisfy your needs.  Microsoft provides a feature list for desktop, web, and mobile platforms. Please note that automated location information for campus locations (for calls to Emergency Services) is only supported by applications noted in this support article. This is a life safety requirement for on-campus telephony hardware. 
MS Teams Desktop Application (recommended)
Technology Services recommends the Microsoft Teams (MS Teams) desktop app for most use cases.  MS Teams is available for Windows, MacOS, and Linux. MS Teams does not pass location information when using a browser-based version or when using the Linux desktop application. USB or Bluetooth microphones, headsets, and cameras are often beneficial when using the desktop app. Microsoft maintains a list of Teams-certified devices. Departments should purchase Microsoft Teams certified devices and replace them when certification expires.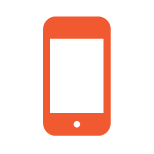 University-owned tablets and phones, whether cellular-enabled or not, can support the current version of the MS Teams Mobile App that provides an excellent Teams experience on a secondary device. The Teams mobile app allows for many of the same features as the desktop application. The Teams mobile app also offers fast account switching for users who have Teams accounts with other entities (such as UIC, UIS, Big Ten Academic Alliance, and others) whereas the desktop app is focused on one work/school account at a time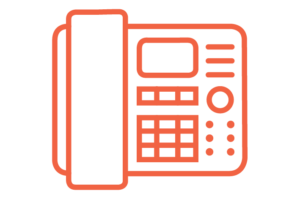 Some circumstances require a physical telephone that operates independently on a wired or wireless network. Most IP phones utilize the Teams application on top of a customized version of the Android OS.  If a physical phone is required, Technology Services recommends that departments utilize Microsoft Certified IP phones because they operate independently of a computer. Microsoft's device status documentation provides a certification status for IP phones.   Phones that are not certified may continue to work with Teams, but their features or functionality cannot be guaranteed.  This may accelerate the device refresh rate than has been experienced with Skype for Business in the past.  [security policy, especially as it applies to Android].
Note: if a department wishes to use a physical phone prior to the phone calls being enabled in Teams (May of 2023), they should buy phones that use Skype for Business firmware that can be upgraded to Teams firmware when this feature is launched. Some phones might offer a USB mode which could be used until the Teams calling launch.  
Phone and Equipment Showcases
Technology Services is holding a series of Microsoft Teams Hardware Showcases where recommended phones and peripherals will be available to you to view. More information is available on the Teams Transition Project web page under the Hardware and Equipment Showcases tab.
Phone App and Firmware Updates
Microsoft Certified phones will receive app and firmware updates automatically 30 days after a firmware update is released.  App and firmware updates are mandatory and cannot be indefinitely deferred regardless of whether the University owns the phone that is connected to our Microsoft Teams tenant.  [minimum app requirement] 
Models Fully Supported by Technology Services
Technology Services supports the devices below by: 
Providing ongoing functionality testing with campus and Microsoft systems as phones receive app/firmware updates

 

Providing provisioning and configuration services to phones that are connected to University voicenet networks (dedicated networks for voice calling)

 

Serving as the primary support contact for both the phone vendor and Microsoft. Individual departments are responsible for purchasing, installing, and maintaining the general usability of these devices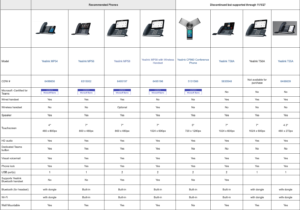 Models with Limited Supported by Technology Services
Limited support for the MS Teams Certified Phones that are not fully supported models may be provided by Technology Services. This support option includes: 
Assistance testing with campus and Microsoft systems

 

Primary support contact for Microsoft [infrastructure, clients] when issues occur.  Ultimately, testing, provisioning, vendor support, and general outcomes remain the responsibility of the purchasing department.