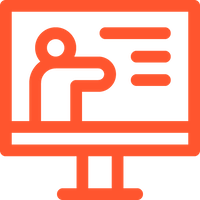 With more than forty years of combined teaching experience, Training Services trainers provide hands-on workshops on a variety of applications at the University of Illinois.
Select a service below to learn more about training types provided by Training Services:
The most popular Training Services courses are available on-demand for UIUC students, faculty, and staff.
Watch and learn whenever and wherever is most convenient for you!
Every Friday, the Training Services team sends an email with upcoming training opportunities to their subscribers. This message includes Training Services workshops and other opportunities from campus units.